Photo Gallery for Supercentenarians born in the year 1871, as of March 18, 2016.
---
Zacharia Blackistone, 111
Aged 34: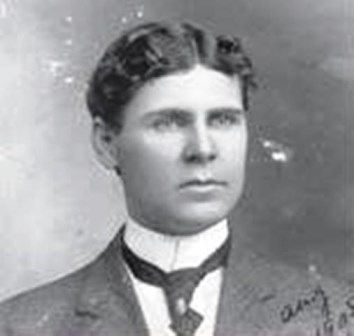 This 6-1/2″x10″ B&W photograph is signed: "Greetings — On my 100th birthday – – Z. D. Blackistone." This floral industry pioneer from Washington, D.C. is pictured holding carnations. His full name is actually "Zachariah Deminieu Blackistone, Jr." Both his Father and his Son shared the same name. His Son was a Colonel. Click on the photo below for a few more details.

Here, he's playing in a senior golf tournament at age 100: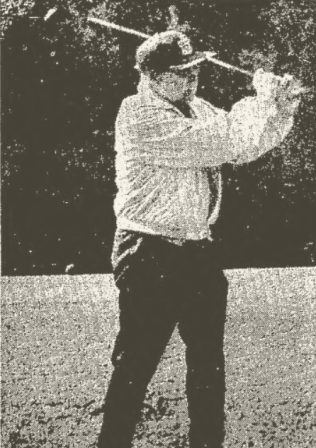 Aged 101: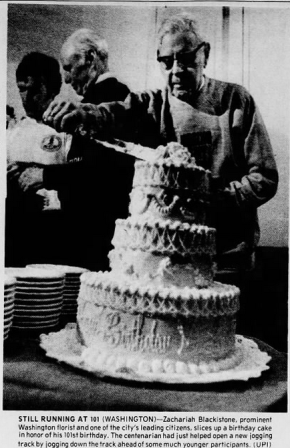 Zachariah Blackistone was born in St. Mary's County, Maryland, United States on February 16, 1871 and died in District of Columbia, United States on April 18, 1982 at the age of 111 years, 61 days. He was the second oldest living man in the world at the time of his death, after Mathew Beard.
One of nine children, Blackistone was born into a family of farmers. In about 1890, he travelled to Washington DC by steamboat. His mother had encouraged Blackistone and his siblings to get government jobs in Washington following the death of their father. Blackistone himself did not take up his mothers preferred career route. After discovering the Madame de Wattville, he "was so overcome and enthralled by the beauty of these flowers that I decided right on the spot that I wanted to be a florist." He became a florists apprentice in 1891. Having served his apprenticeship, Blackistone started his own company, Blackistone Florists, in November 1898. His customers included president Theodore Roosevelt. He married Sara Virginia, with whom he went on to have three children. His wife died in 1956
A keen golfer, Blackistone entered the Sea Island Seniors Golf Tournament for the first time at the age of 89 and continued competing until the age of 100. Blackistone also managed to renew his drivers' license at the age of 100 by passing the test, scoring 95% on the written exam. "It was no trouble," he said. At the age of 100, Blackistone commenced every morning by making his own breakfast and then running 200 yards outside his apartment. Blackistone continued to work until the age of 105, when he moved to the Bethesda Retirement and Nursing Home in 1976. At the age of 109, he still smoked, drank, and had an excellent appetite. The only medicine he took was the flower digitalis. Blackistone was outlived by his three children, five grandchildren and six great grandchildren.
In an interview at the age of 103, Blackistone claimed that his occupation as a florist may have contributed to his longevity due to the varied tasks he had faced. In his view, it was a very versatile job. His other secrets to a long life were a "clean conscience" and faith in God.
---
Wilhelmina Cammel, 110
Shortly before her 108th birthday: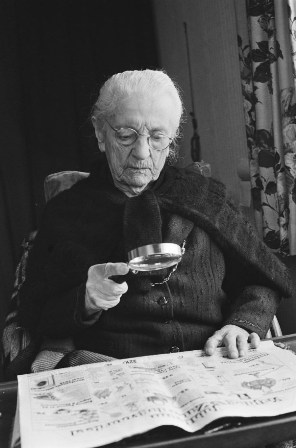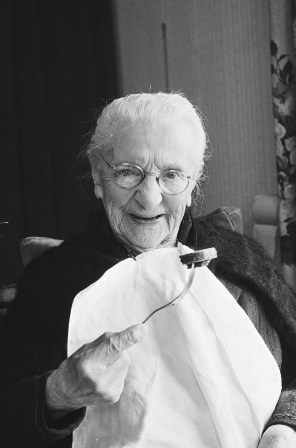 Pictures sourced from the site of the Nationaal Archief: http://www.gahetna.nl
August 14, 2015; Wilhelmina Cammel was born in North Brabant, the Netherlands on January 8, 1871 and passed away in North Holland, the Netherlands on January 24, 1981 at the age of 110 years, 16 days. At the time of her death, she was the oldest living person in the Netherlands.
---
Augusta Holtz, 115
As a young woman: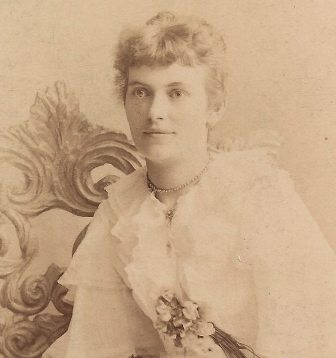 Aged 100: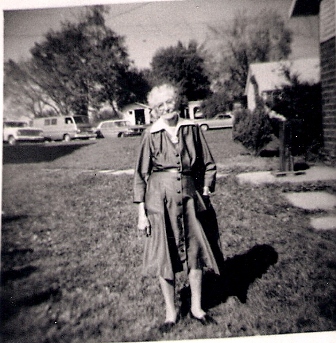 Aged 114: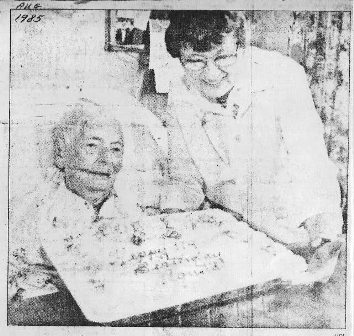 August 14, 2015; Augusta Holtz was born in Czarnikau, Posen, Prussia, the German Empire (now Poland) on August 3, 1871 and died in Florissant, Missouri, United States on October 21, 1986 at the age of 115 years, 79 days. On December 17, 1982, Holtz passed the final age of Katharina Braun and became the oldest German person ever. On February 16, 1985, she became the oldest verified living person in the United States and the world, following the death of Mathew Beard. On May 13, 1985, Holtz passed the final age of Fannie Thomas and became the oldest verified woman ever. On March 11, 1986, she passed the final age of Mathew Beard and became the oldest verified person ever. On August 3, 1986 she became the first verified person to reach the age of 115. Her longevity world record was broken by Jeanne Calment in 1990.
Born as Augusta Louise Hoppe, she moved to the United States with her parents and siblings in 1873 at the age of 2. Her father owned a farm near Troy, Illinois. Her earliest memory was the U.S. centennial celebration in 1876. In 1900, she married Edward Holtz, with whom she went on to have four children. Her husband died in 1923. Holtz loved telling stories about the past but was even more interested in the present. She was a keen St Louis Cardinals baseball fan and made quilts well into her centenarian years.
At the age of 109, she moved to St. Louis County, Missouri, where she was to live at the St Sophia Geriatric Center in Florissant for the final six years of her life. On her 110th birthday, Holtz dressed in a flowered, peach coloured dress and was entertained by clowns. "I think I'm getting more attention than the new Princess of Wales," she said. At the age of 114, she was described as remarkably mentally alert with a great sense of humour, despite sight and hearing difficulties. On her 115th birthday, Holtz was more perky and talkative than on her 114th, but said she thought it would be her last birthday. Following her death on on October 21, 1986 at the age of 115, her daughter Gertrude said "She loved life, and her mind was good to the last."
Holtz said the secret to her longevity was no secret – "just keep having birthdays."
---
Sue Jackley, 110
Aged 100:

August 14, 2015; Sue Jackley was born in the United States on March 23, 1871 and died in California, United States on March 17, 1982 at the age of 110 years, 359 days.
---
Oto Michii, 110
October 28, 2015; Oto Michii was born in Japan on July 17, 1871 and died in Ishikawa, Japan on January 10, 1982 at the age of 110 years, 177 days.
---
Jessica Swift, 110
In 1919, aged about 48: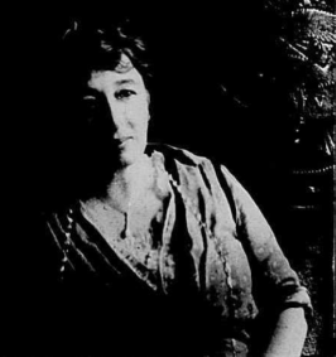 Aged 104: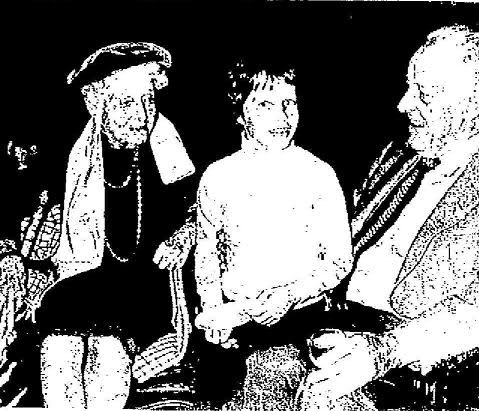 August 14, 2015; Jessica Swift was born in Vermont, United States on September 17, 1871 and died in Florida, United States on January 2, 1982 at the age of 110 years, 107 days. She flew in plane at age 110, becoming the first known person to do so in their supercentenarian years.